So recently I was given the first set of 3 little ornaments and the tree to review. I have to say that I did not have to write a review on this item but I really wanted too. They are not only adorable but this will be a new tradition in my house of creating the 12 days of Christmas! The only reason I used the stock images online of the 1st set is because apparently my phone didn't want to capture the beauty as well.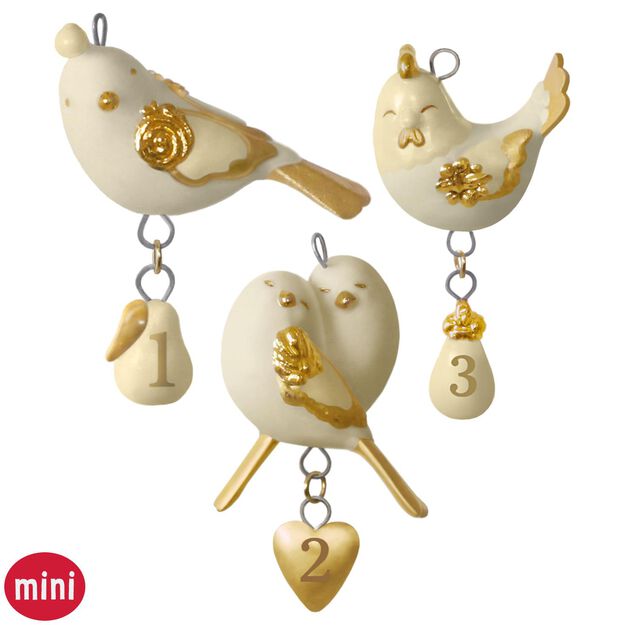 This is the set that I have and I can't wait to purchase the other sets!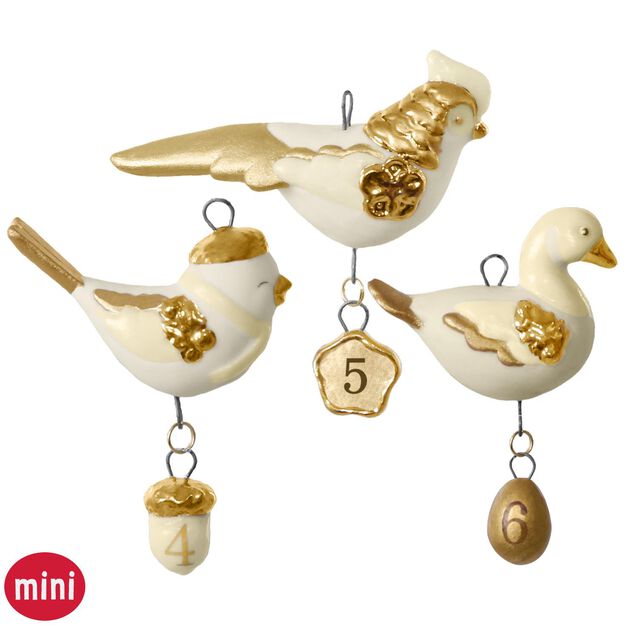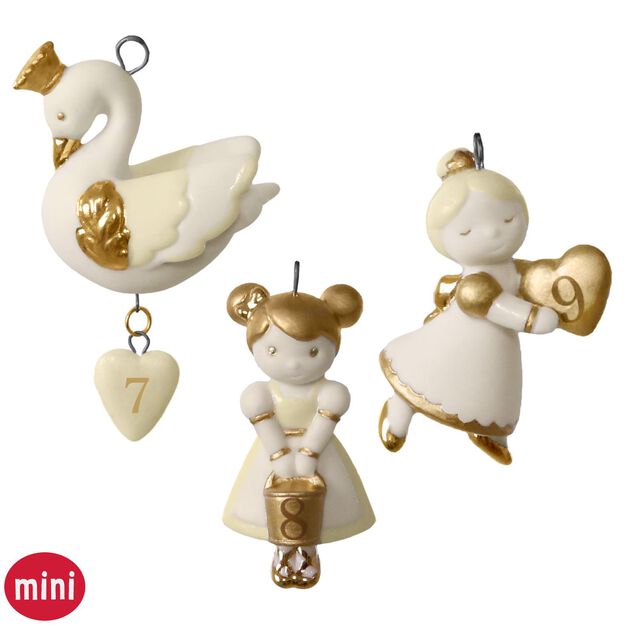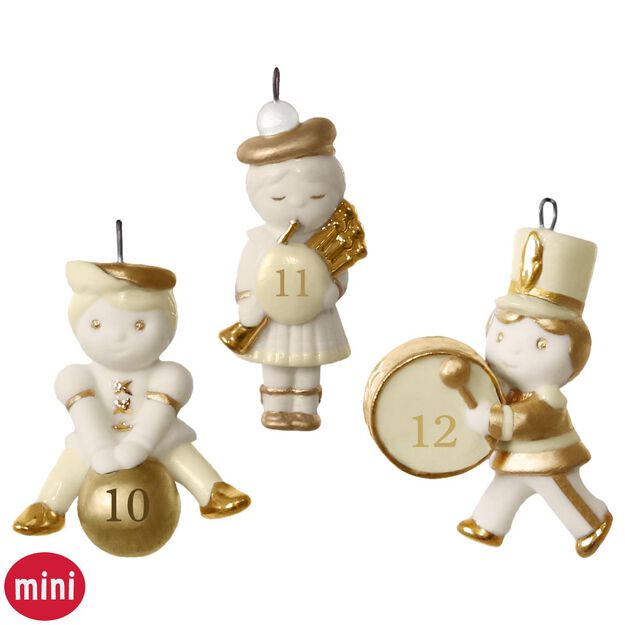 So now that you seen all the cute sets let me tell you a little more how I plan on using this wonderful set to create lasting memories that I hope to pass along with my children. So this year we wanted to do something a little different. We want to start doing a reverse advent calendar. Where we take food items, toiletries, etc and place them in a bag or box. At the end of the days we are going to donate this box to someone in need. We haven't figure out who to have this donation go to yet but we will let the children plan and decide.
So the way that I plan on using this set is to sing the days as we place the ornament on the tree. It might drive my husband nuts, but it will be fun! The children will take turns on the days and place the ornaments on the tree. So this means I need to get my bottom in gear and get the other sets.
So for those that had to think about each ornament, here is what they are:
1 - Partridge in a pear tree
2 - Turtle doves
3 - French hens
4 - Calling birds
5 - Golden rings
6 - Geese a laying
7 - Swans a swimming
8 - Maids a milking
9 - Ladies leaping
10 - Lords a leaping
11 - Pipers piping
12 - Drummers drumming
So hopefully this will start getting you in the mindset of Christmas! even though its a little early.
I want to thank Hallmark for allowing me the opportunity to review this wonderful set! I just now found something else to do with my children at Christmas time.
NOW COMES THE BEST PART!!! The giveaway. This will be for the tree and the first set. Please make sure to comment for each entry. Winner will be selected by random.org
Giveaway ends Friday October 28th at 9 pm EST.
HOW TO ENTER: make separate comments for each answer
1) Tell me your favorite holiday tradition
2) Like Hallmark on Facebook
3) Like Hallmark on Twitter
4) Like The Deals and More on Facebook
5) Like The Deals and More on Twitter
RULES: By entering this giveaway you agree that you live in the continental United States and are at least 18 years of age. No purchase necessary to win. Winner will have 48 hours to respond to winning email or prize will go to next winner. Make sure to use the proper email address when entering. This is how you will be notified of winning. Winner will be selected by random. Prize will be sent from Hallmark. Please allow 6-8 weeks for delivery. Please contact administrator for full rules on this giveaway.